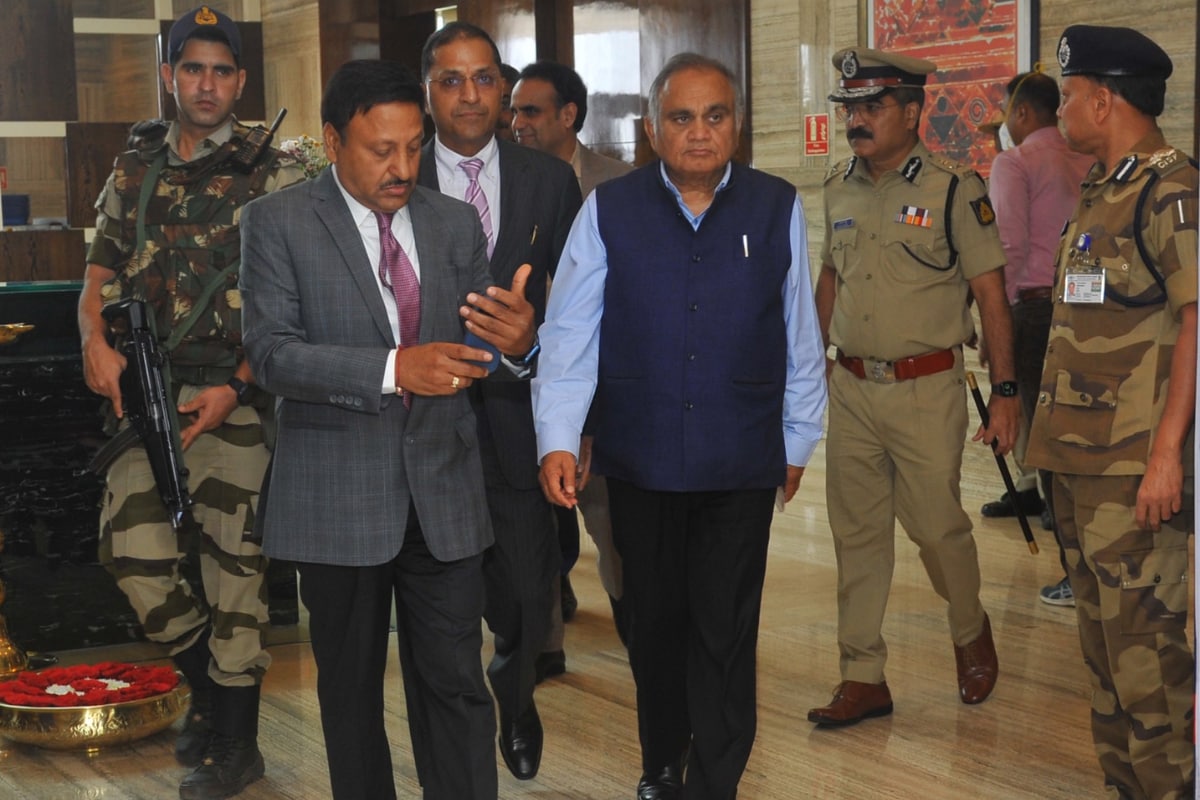 [ad_1]

An ECI team led by CEC Rajiv Kumar, along with ECs Anup Chandra Pandey & Arun Goel, in Bengaluru to review the poll preparedness. (Twitter/@ECISVEEP)
Chief Election Commissioner Rajiv Kumar, along with Election Commissioners Anup Chandra Pandey and Arun Goel, addressed the media on poll preparedness for the upcoming Karnataka Assembly Elections
The Election Commission on Saturday said that almost 17,000 voters in Karnataka are above 100 years of age. The panel also announced that for the first time people above 80 years will get the facility to 'vote at home'. The number of youth voters also increased this year, it stated.
Chief Election Commissioner Rajiv Kumar, along with Election Commissioners Anup Chandra Pandey and Arun Goel, addressed the media on poll preparedness for the upcoming Karnataka Assembly Elections.
The three-member panel embarked on a three-day visit to Karnataka on Thursday to review preparations. The term of the 224-member Karnataka Assembly is set to end on May 24.
The BJP had emerged as the winner of the last Assembly election in May 2018 that had been announced by the EC on March 27 that year. BJP's national IT department head Amit Malviya had tweeted the purported election dates before the EC's announcement, sparking controversy. The dates tweeted by him turned out to be wrong.
(details to follow)
Read all the Latest Politics News here
[ad_2]

Source link